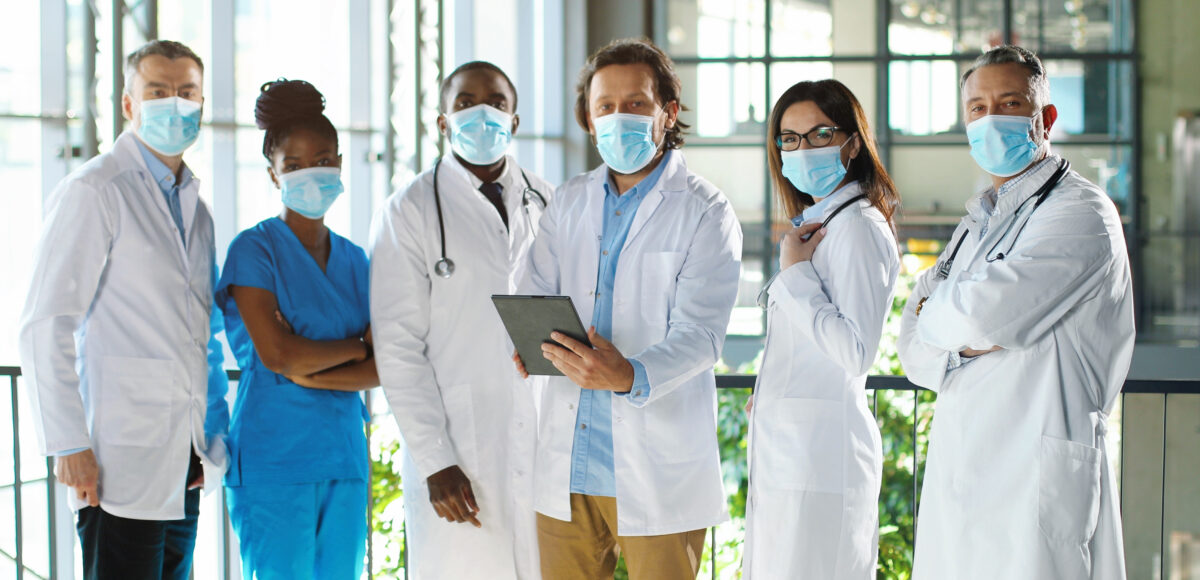 Top Factors influencing students to look for MBBS Admissions in Philippines.
While considering our future, it becomes inevitable to plan for the career as the fundamental aspect to excel in life. Many students have an inclination towards becoming a Medical professional or Doctor (especially in India). To achieve the milestone and become a medical practitioner, government colleges gained the trust for being the best option. MBBS Admission in Philippines is in high demand where students look for best medical colleges in Philippines for Indian students to study medicine at affordable cost. If you are thinking of studying Medicine abroad, MBBS (Bachelor of Medicine-Bachelor of Surgery) from Government Medical College of Philippines forms a great option for Indian students. Let's shed light on various aspects and safety.
SAFETY of Students is Significant
Moreover, SAFETY remains the crucial factor while going abroad. Indian parents are highly concerned and conservative while sending their beloved child away from home. Hence, considering the safety of their child becomes the first and the foremost angle to assess.
Gaining an education in a foreign land is not only for the achievements of degrees but also for ambitions and determination. Landing on the soil of the Philippines for the first time will engender a blend of emotions, including excitement and nervousness. It leads to the provision of safe and sound vicinity. And the Philippines government is already keen on it.
MBBS Admission in Philippines
Philippines stand out for its top-class courses of MBBS and has already gained considerable prominence among Indian students. It is due to the associated safer aspect that the country delivers. Many of the universities are situated in the safer part of the country. The Philippines Medical Colleges are known for their excellence in providing quality education through their erudite professors and trained professionals. It has many prominent medical Universities and Colleges, including Cagayan State University (College of Medicine & Surgery), which is in Tuguegarao City, known for its A1 study environment. Philippines colleges have English as a basic instructive language making it a convenient option to pursue your MBBS degree.
However, when you have to reside somewhere this far, you need to be wary about the surroundings. Yes, it is a decent country to travel and visit for spending holidays. But when it comes to trivial problems like pickpocketing, it is prevalent even in New York, Mumbai, Hong Kong, Shanghai, etc. So, we recommended not carrying essential documents like passports and IDs on daily traveling to College Campus.
Supportive and Friendly citizens of the Philippines
You will not be regretting your choice to study MBBS in Philippines. It is because the people of Philippines are being helpful and friendly. The locals treat foreigners and especially international students with supportive nature and warmth. The Philippines is one among the largest English-speaking nation, while English is the second language of citizens. Hence, Indian students are fluent in English nowadays and merely face any difficulties while communicating. All this leads to a homely feeling for the students.
With time, we are witnessing the surge in Indian students studying in the Philippines. Also, the businesses and rise in Indian tourists traveling to the Philippines create a sense of homeland. No cases of any racism or misbehavior against foreigners (esp. Indian students) have been reported, alluding to studying in the Philippines is safe as compared to other western countries. Having a literacy rate of around 93%, Philippines people are supportive and understanding. They value international students knowing they contribute to the economy, which a literate person can understand.
The Universities have many Indian students enrolled and increasing every year. Having students that share the common home country, knowing this provides a considerable amount of mental support. On foreign soil, Indians already reach an understanding and treat other Indians as their family. It creates various opportunities to bond, organize events, and start clubs to make other Indian students feel at home. Hence, many social networking groups and local clubs are in place, giving physical and mental assistance to keep everything in place.
Why is studying in the Philippines an best option for Indians who want to pursue MBBS abroad?
If choosing the Philippines for the medical practitioner training, you should be thoroughly aware of the merits you enjoy there. Below we have discussed why the Philippines is a safer and better option for Indian students who want to study abroad. Most students end up choosing Cagayan State University as best medical colleges in Philippines for Indian students who are looking for MBBS Admission in Philippines.
•          Many prominent Universities in the Philippines are recognized by the NMC(National Medical Commission). Besides, being affiliated and enlisted with the World Directory of Medical Schools. So being associated with NMC, an Indian Institute fortifying the sense of convenience and safety.
• The Universities enroll students from over 65 countries, engendering a diverse environment. It creates a variegated environment to experience different cultures. Students from the USA, China, Taiwan, Malaysia, and Thailand, studying in this amicable and highly constructive environment.
• The admission process into prominent universities like Cagayan State University is hassle-free. Apart from education, the infrastructure is modern and strongly built to obviate any mishaps.
• The laboratories are well-equipped with advanced instruments ensuring comprehensive training and surgical procedures conforming to the safety guidelines.
Safer Environment and Climate
The Philippines is a tropical country whose climatic conditions engender the same diseases and health problems considerably similar to India. Thus, studying Medicine in the Philippines is an apt choice, where you learn about the commonly shared medical conditions and diseases. You get the clinical training incorporating the techniques and equipment for an efficient learning process and appropriate to Indian medical procedures.
The Philippines have the Universities following encouraging the multicultural lifestyle to relish and learn from the values of other cultures. It helps the students grow as an individual and adjust according to the environment. They explore various cultures and create a positive mindset towards other ethnicities while understanding them during their studies.
Safety Guidelines to follow
The Philippines is safe to study, but being cautious at times is a wise approach. You should have brief ideas of any potential mishaps and follow the below tips to obviate them. Students and parents must have all the below considerations after they secure MBBS admission in Philippines from a ranking Medical College.
• The parents should always talk to their children about the safety protocols and make them aware through repetitive talking. This repetition method helps them remember the safety protocols.
• Avoiding talks to strangers and unveiling the personal information of your whereabouts can lead to unexpected problems.
• Students should be conscious of their vicinity and be vigilant. Care for the purses and bags.
• Avoid visiting some places in the Philippines, which are not considered as safe. Talk to trusted locals, friends, or even college authorities for ideas about such places in the city.
• Never accept beverages or eatables from strangers.
• Be updated about the demonstrations or large public gatherings, mainly protests. Stay away from the Protests to eliminate the problem of unnecessary arrests and deportation for violating the law.
You might have got the notion about every aspect associated with the Safety factor and benefits while pursuing MBBS in Philippines. So, choose what suits you most and study well!