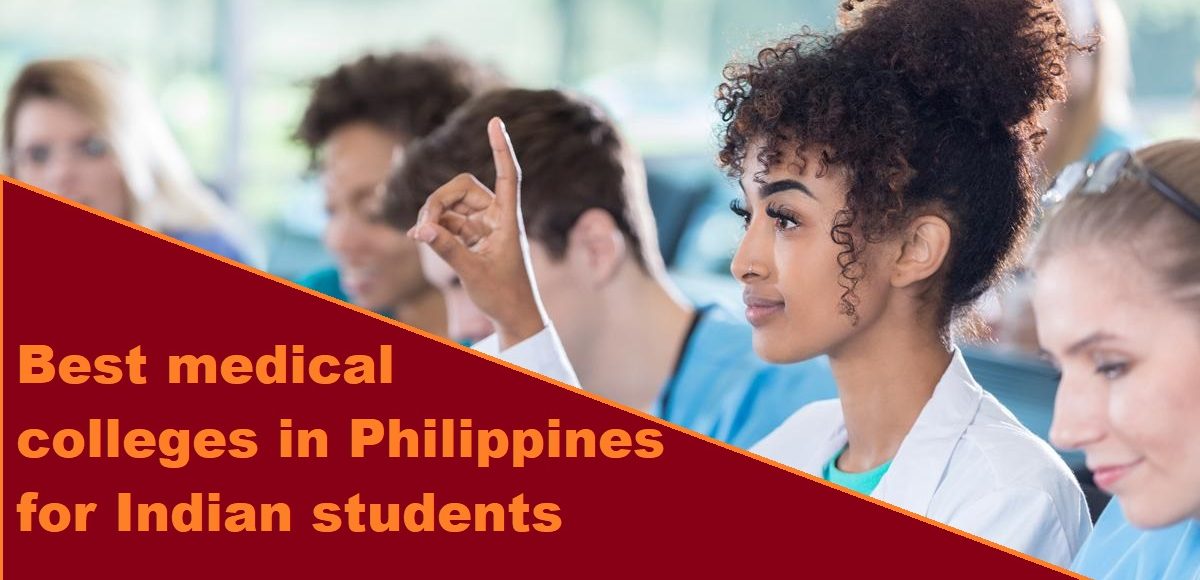 Best medical colleges in Philippines for Indian students
Best medical colleges in Philippines for Indian students
Medicine is one of the longest courses in both public and private universities, and those who enter it know that their lives will change completely. It is not a profession for everyone, it is essential to feel the need to help others on a daily basis, putting their rights above their own.
The Medicine career is much more demanding than the rest and requires a level of commitment from the students much higher than that expected from other professions. In Medicine, students should study because they are passionate about it, not because they will be evaluated. Studying for the evaluations would show great irresponsibility, since when the student who acts in this way is received, he will have the lives of many people in his hands. The medical student must be a committed person who loves the career he chose, otherwise he is not in the right place.
If you are planning to study medicine in the Philippines, then let us conclude why do most students prefer Cagayan State Medical college ahead of other Philippines medical colleges to study medicine?
Government Medical College in Philippines
The Best Government University when you consider all other universities. There are 2 types of universities in the Philippines, government and private. Government colleges have better records, infrastructure, and government funding for research and development. Almost every month some research programs are held at Government university and national medical conferences are also very common there. So, if you are interested in doing your CV better than anyone, then Cagayan State Medical College is for you as it is one of the most reputed government medical colleges of the Philippines.
Most experienced Overseas education Consultants suggest Cagayan Medical College Philippines to be the Best medical colleges in Philippines for Indian students.
Low cost MBBS in Philippines
Affordable fees structure: The Cagayan State University offers the affordable fees structure. You need not to pay a hefty amount that you pay to other private universities. You only need to pay total course duration fees is below 15 lakhs. A student can complete the entire course within 25 lakhs which is much cheaper than any other colleges. So, this is why not just being beneficial in terms of choosing a government university to study medicine, Cagayan State Medical College is also economical in fulfilling your dreams of becoming a medical practitioner.
International students looking for low cost MBBS in Philippines find Cagayan State University as the best destination to fulfill their doctor dreams. Most factors to choose a low budget medical college are offered to students at premium standards. A medical aspirant always need a pride in his society about the college he is studying. A medical practitioner from Cagayan State University always will have his pride for studying in the best medical colleges in Philippines for Indian Students.
Teaching Language
100% English teaching medium: You simply cannot find any other university where almost all professors and professors have a good command of English, which makes the task easier for students. People say that the medium of education is English, but let me tell you that is not the case. Only 50–60% of the professors know and speak good English at all other universities. I've seen it for myself.
There is no corruption at all: Cagayan State Medical College is very strict about this; they have a set of rules and they work according to that. If they find someone paying or even trying to bribe a teacher or something like that, the authorities will evict them and deposit them directly in their home country at that time. The Deans office is quite serious about these things because in other universities such practices are very common.
World Class Education
Education Standards: This is something that you should experience for yourself and ask your friends from different universities to know the level of education and the sincerity Cagayan State Medical College have. There are many different hospitals attached to the university and they all have different themes and settings. The Cagayan State Medical College have highly experienced professors and thus able to impart high-quality medical education remains best medical colleges in Philippines for Indian students.
Infrastructure
World-class infrastructure: The Cagayan State Medical College provides world-class infrastructure to its medical aspirants. The students need not to worry about the amenities as well. There are very nice and advance classrooms and labs for studying and practice for the students. There are certain advanced lab pieces of equipment for a clinical study. The more the clinical study students spend time on, the more they are ready for accepting the various challenges of the medical field. Most reason why students look for best medical colleges in Philippines for Indian students is that they are often trapped by fake promises by education consultants.
High secured Hostel facilities
Hostel: On the campus of the university hostel, which is very clean, cozy and comfortable for anyone who wants to stay in peace in the hostel. There are CCTV all around the campus that has surveillance for 24X7. This ensures the full safety and security of the students. If you want to rent an apartment, you can too, but they are also very affordable, but this is recommended after 2-3 years, once you get to know the local people and become familiar with the place. The hostel provides delicious food as vegetarian and non-vegetarian. There are Indian Chef and Indian warden in the hostel.
Number of Indians. This place has a good number of Indians to make you feel comfortable, but it is still not crowded like all other universities and cities. In this way, they value more and you can do this and use it to your advantage. If you need or want to seek help. So, you need not to waste your time, money and energy. How these 5–6 years would really be the most important and crucial years of your life. As a senior, I can help and assist you with everything to make your stay comfortable and productive in all aspects so that you can get the most out of it.
Warning: make sure that you are not trapped by agents as they only promote or inform you about a certain country or university as they get paid to do that, but it is your right to know everything in advance to be in the best place according to your budget, demands and needs. You should always look for someone who can help you with your future plans and things after graduation too.